Alice, A Short Film by Andrew Ramirez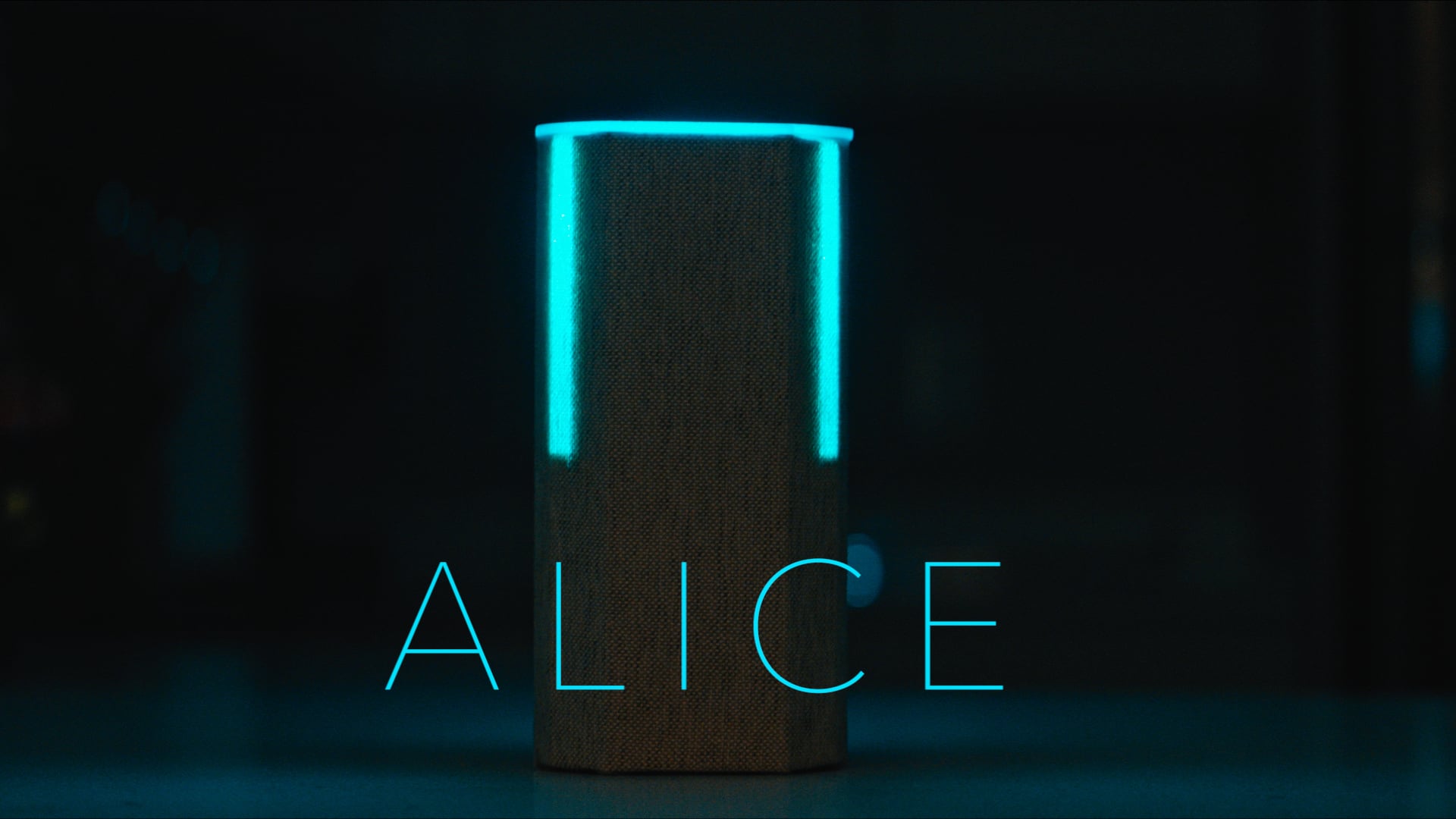 A new proprietary smart home device, ALICE, is always listening to make life easier. When a naive Annabelle searches for romance via a new dating app, she finds an unearthly attractive and peculiar lover. Is luck the matchmaker or is ALICE?...
Creating Alice was an amazing journey during a very difficult time in the world. With everything from a global pandemic, to murder hornets, to writing, directing, and producing my first short film. I can definitively state I will not forget 2020.
​
The film was conceived during a plane trip to London. I dreamed of a movie where men on dating apps were controlled by the government. Months later the pandemic hit. Due to the world situation, a short film of this scale didn't seem reasonable. I spent a lot of time at home setting up that smart home device I've been meaning to get to. I noticed how creepy these things were! Alice had been conceived.
​
The goal of the film was to provide an outlet for myself and my creative friends in a minimal production controlled environment. We wanted to create something with potential to produce on a larger scale once the concept was released and state of the world grew in a more positive direction. I am honored to share a snapshot into some of my film dreams with the world and hope only that it entertains the viewer. That's what it's all about right? Entertainment.
​
I'd love to explore with the audience in the future more of Alice corp., Annabelle's desires, and what the hell Kyle actually is! Someday we may see that come to fruition but for now please enjoy a short look into this not so different alternate reality with the full 10 minute short film.